Play Poker in the US - Poker Sites that Accept US Players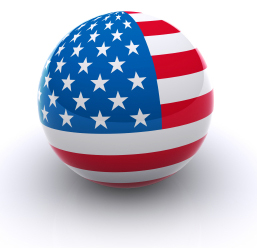 Note: Please check your local jurisdiction before playing poker online
Whether or not online poker is legal in the United States is still a mystery. The government passed the UIGEA (Unlawful Internet Gambling Enforcement Act) in October of 2006, which has been an epic fail. Basically the act made the banks the "police" and responsible for not processing gambling related transactions.
Best USA Poker Sites for May 2022
Well, it is no surprise that the online poker sites have found ways to make their transactions look like any other ecommerce transaction. The banks are certainly having a hard time sorting through the millions and millions of transactions trying to determine which are poker related or not.
It is impossible for any organization to tell people what they can and can't do on the internet. They tried it with music, and we all saw what an awesome fail that was.
If anything, you can relate this debacle directly to the prohibition era in the United States. Pretty much the Government outlawed alcohol, which led to a black market, which led to mobsters becoming insanely rich. The Government then brought back alcohol in a regulated/taxed fashion.
With the economy suffering like it has been, and a new president coming into office, the stage is set for regulation of some kind for online gambling and poker. We all know the casinos in Las Vegas are pushing for it. This would certainly pull in billions of dollars in taxes that could make up for the mortgage and auto bailouts. It just makes sense.
Until then… you can play online poker at the following poker sites. These sites accept US players.
BetOnline Poker
This is currently my personal favorite online poker room. Not only do they accept players from the USA, but they have some kick ass features and offer one of the best US facing sports books. BetOnline provides frequent promos including an instant cash bonus, so you don't have to wait to clear it. . BetOnline's poker bonus is a 25% instant cash offer up to $900.
Ignition Poker
Ignition is another solid choice for US players that want to play poker online. The poker room operates within the Ignition Casino Network. Players will be able to play poker or play in the casino from a single user account. Ignition is best known for their weekly $100,000 guarantee, which happens to be the largest guaranteed tournament weekly. Join now for a $2000 poker bonus!
Click here to play at Ignition Poker.
New Developments in Poker