Frequently Asked Questions About Online Poker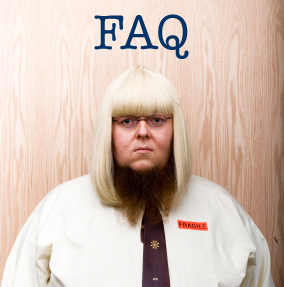 Here is a running list of some of the questions people are looking for answers to when searching the web for poker knowledge.
Q: What is the difference between Full Tilt Points and Frequent Player Points?
A: There is no difference. Some site refer to the points you accumulate from playing real money as frequent player points while FullTilt chooses to call them Full Tilt Points. Full Tilt Points are frequent player points. Read more about Full Tilt Poker's player rewards program.
Q: Does a flush beat a full house?
A: No, a full house beats a flush.
Q: Is it posible to cheat at online poker?
A: That's a pretty broad question. To put it bluntly, no. There are many cases of collusion, but the online poker rooms are spending a lot of time monitoring player behaviors and will ban you if a familiar pattern emerges. Even more so after the AP/UB incident. Note: It is impossible to see your opponents hole cards.
Q: What poker site has the best deposit bonus?
A: Currently I would say Aced.com has the best bonus. You get a 100% bonus up to $1000 on your 1st AND 2nd deposit. The bonus is released in $5 increments. Click here to play at Aced today.
Q: How do you play strip poker?
A: However you want as long as the girls get naked. The losers just have to take a piece of clothing off.
Q: How do you calculate pot odds?
A: It's not that easy to explain, so just read our pot odds article.
Q: How do I become a poker pro?
A: You have to be really good at poker and win a lot. Then you are a pro. If you win a big tournament, chances are a poker site will pay you to wear their logos at the next on you are in if there are cameras there.